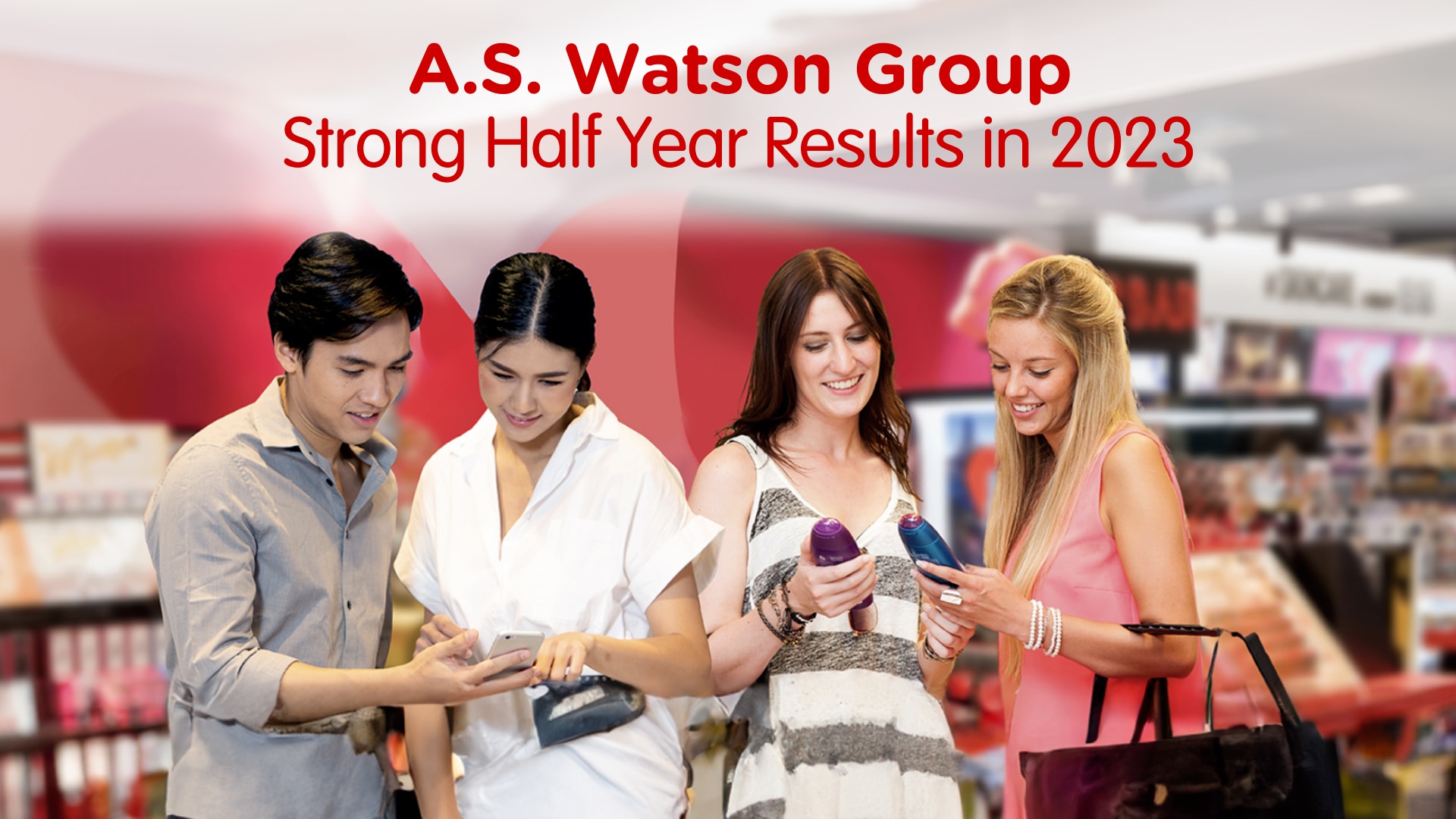 AS Watson Strong Half Year Results in 2023
2023-08-10
CK Hutchison Holdings (CKHH) has announced its 2023 interim results, showcasing significant growth in AS Watson (ASW). Despite global economic challenges, ASW's revenue, EBITDA, and EBIT have demonstrated solid increases, driven by robust performances in Europe and Asia.
ASW operates 16,164 stores across 28 markets, its total revenue, EBITDA, and EBIT showed notable growth of 4%, 17%, and 25% respectively in reported currency. In local currencies, these figures increased by 7%, 20%, and 28%.
The Health and Beauty segment, representing 87% of ASW's revenue, achieved impressive growth with a 12% increase in sales in local currencies. Comparable store sales recorded a strong 11% growth. The segment's EBITDA and EBIT experienced substantial growth, with increases of 22% and 30% in local currencies compared to the same period last year.
Health and Beauty operations in China, Asia, and Europe contributed significantly to ASW's positive results. China reported exceptional growth, with a 30% increase in EBITDA and an impressive 118% increase in EBIT in local currency. Asia and Europe also showcased solid performances, with strong growth in EBITDA and EBIT.
With a solid foundation in the first half of 2023, ASW will remain focused on O+O customer engagement, exclusive brands and customer loyalty programmes to drive future success.