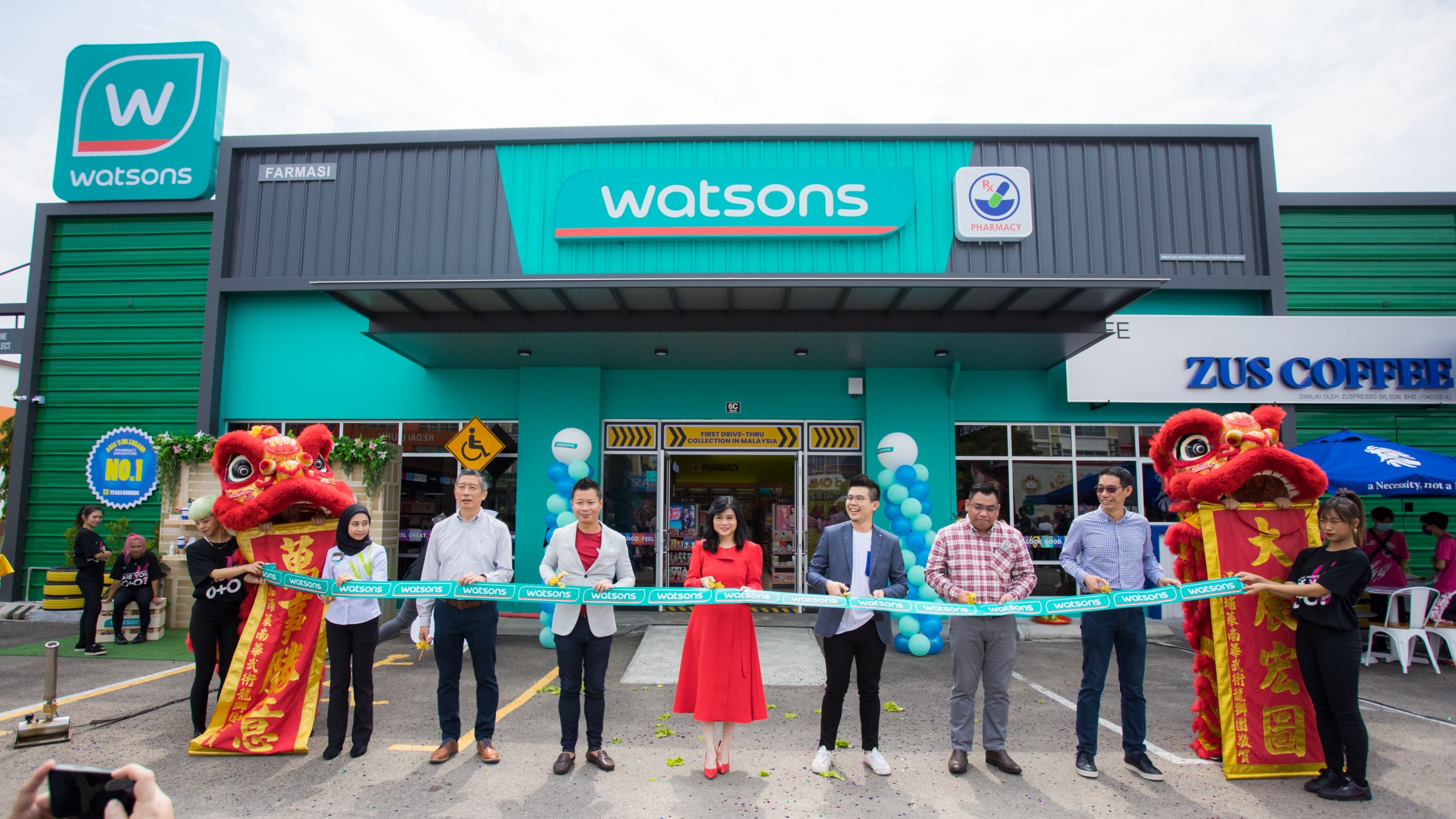 First Drive-Thru Watsons Store in Malaysia
2022-05-23
Watsons Malaysia has introduced its first ever stand-alone store with a drive-through service. The new innovative lifestyle store is situated in Taman Daya, Johor Bahru and offers a novel and convenient shopping experience to its customers.
Using the Watsons Mobile App, customers can now make purchases on their mobile phones and use the Click & Collect Express service to collect their items within four hours using the drive-through counter.
Spanning over 4,800 square feet, the new store is a response to the rising customer demand for more convenient and hassle-free shopping, as well as Watsons' commitment towards innovation and sustainability. In fact, the store has collaborated with LOVE BEAUTY & PLANET and iCycle to create awareness around recycling by allowing customers to drop all their recyclable waste at the back of the store.
Partnering with ZUS Coffee, a coffee store-in-store has also been opened so that customers can enjoy a coffee treat while shopping or waiting for their friends and family to shop.
Watsons Malaysia has further taken this opportunity to pump up its product offering. Customers can now access a much wider range of new products in health care, essentials, skincare, cosmetics, personal care and much more, all the while enjoying one-of-a-kind services in store.
Caryn Loh, Managing Director of Watsons Malaysia, said, "It has been a remarkable start to the year as our country is in the endemic stage and we continuously look forward to providing innovative retail experience, products and services for our members and customers."