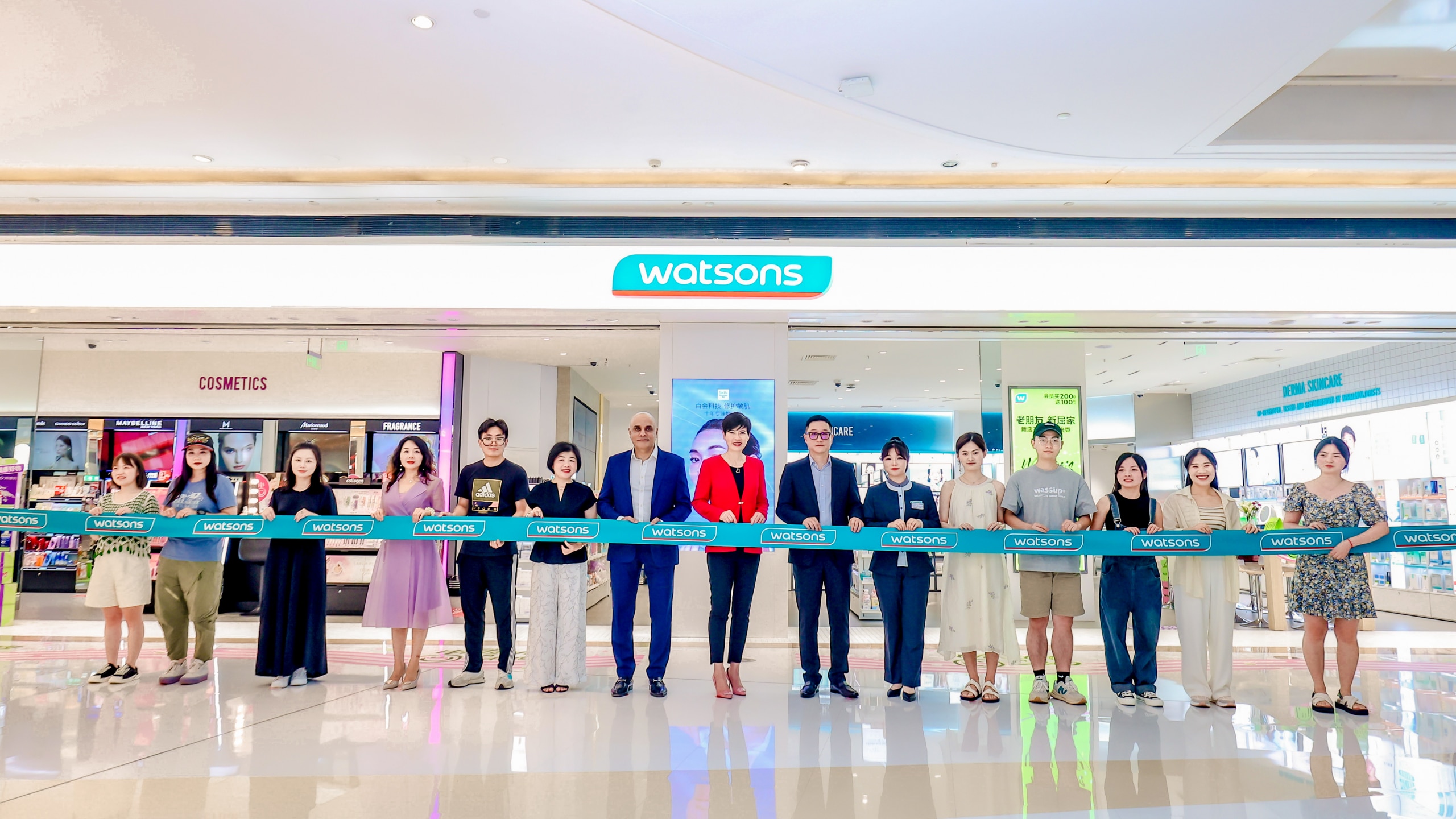 Grand Opening of a New Watsons Store in Chengdu
2023-08-10
Watsons China held a grand store opening ceremony in Intime City, Chengdu, providing customers with a refreshing O+O shopping experience. As part of its expansion plan, Watsons China aims to open over 20 stores in various cities this month.
The new store in Chengdu offers customers a highly personalised O+O experience. Customers have the convenience of scheduling appointments online and indulging in makeup sessions, facial treatments, and workshops conducted by our professsional beauty advisors. In addition to the Healthcare Zone, Watsons has launched a Fragrance Zone for the first time. The new zone offers customers a diverse selection of perfumes, allowing them to immerse themselves in fragrances that promote overall well-being and serenity.
Looking ahead, in the second half of the year, Watsons China will continue to accelerate the pace of store openings, creating more than 3,000 job opportunities, and investing in people development. Watsons will continue to foster strong and lasting relationships with customers, helping them Look Good. Do Good. Feel Great.