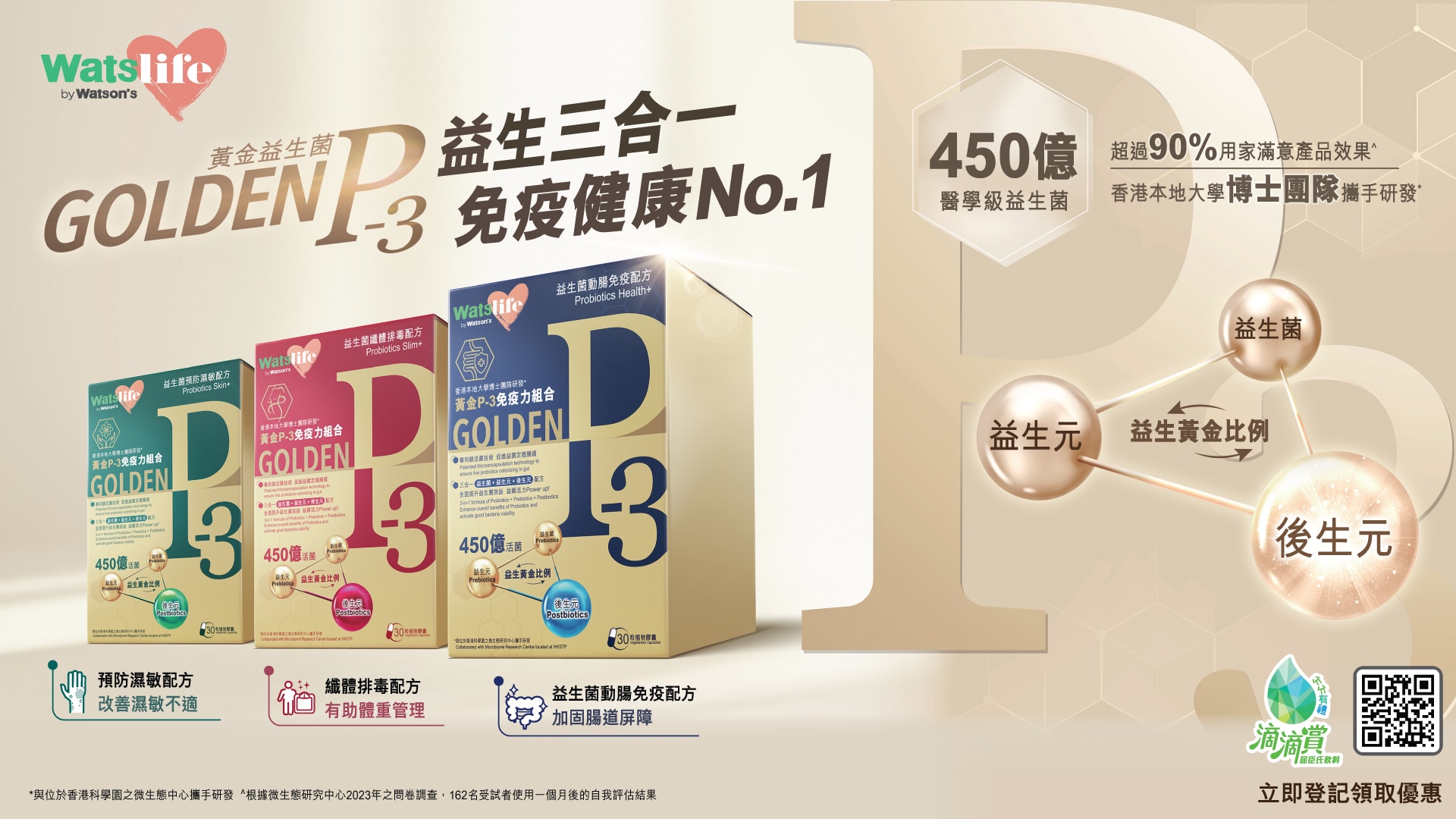 Reinforcing Your Gut Health
2023-05-30
WatsLife by Watson's has launched its first health supplement, WatsLife Probiotics, in collaboration with the Mircrobiome Research Centre in Hong Kong. Powered by the innovative Golden P-3 formula which consists of Prebiotics, Probiotics and Postbiotics, the latest WatsLife Probioics range helps to enhance the effectiveness of probiotics and activate probiotic bacteria viability. The range include three product variants to best suit the needs of different customers:
WatsLife Probiotics Health+:Boosting immunity
WatsLife Probiotics Skin+:Improving symptoms of skin irritation
WatsLife Probiotics Slim+:Promoting weight management
WatsLife Probiotics is now available in Watsons Hong Kong's physical and online stores.