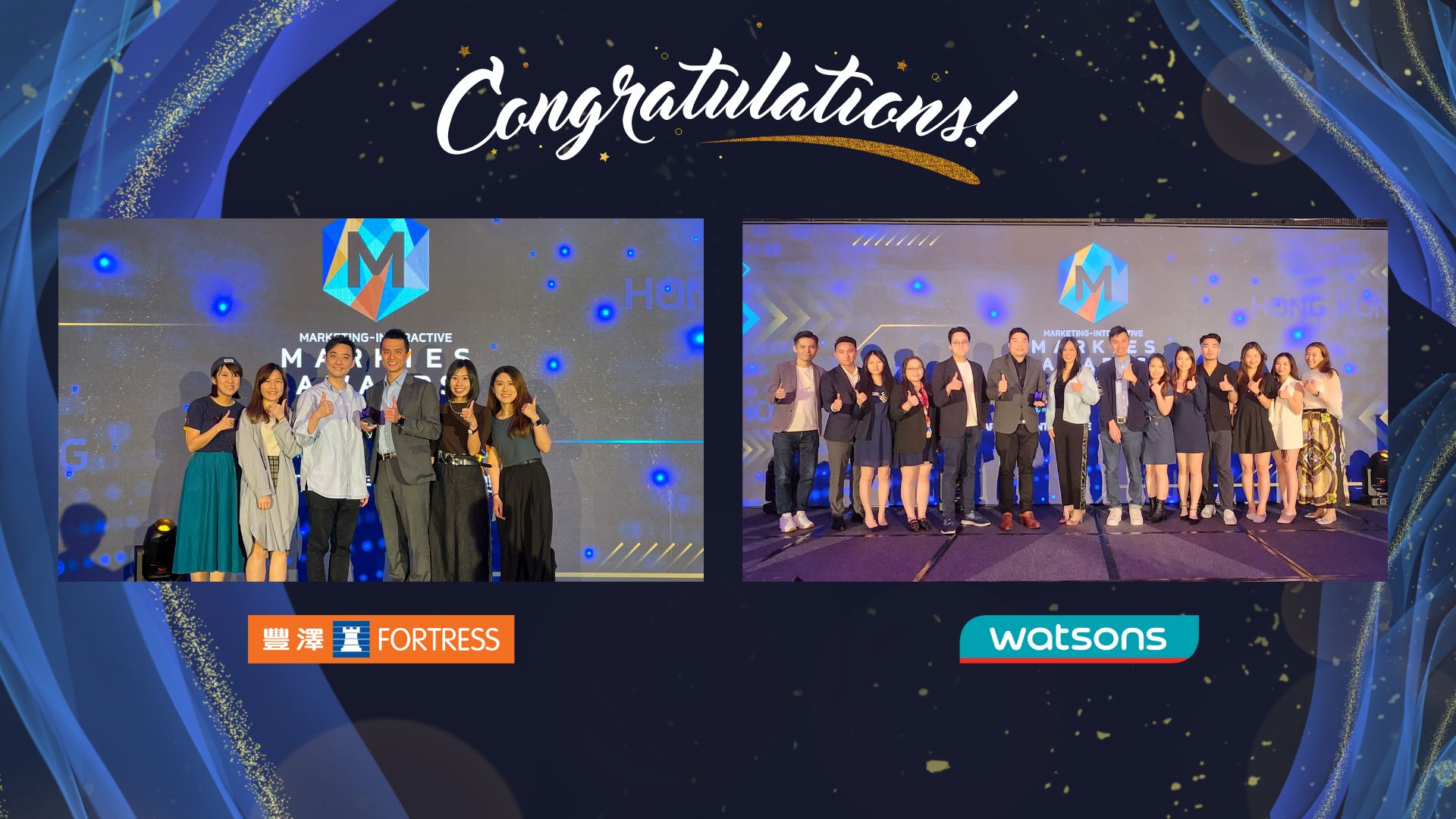 Striving for Excellence
2023-05-18
Congratulations to Watsons Hong Kong and FORTRESS for sweeping 5 awards at the MARKies Awards presented by Marketing Magazine, recognising the brands' efforts in creating engaging and appealing marketing campaigns in Hong Kong.
It is thrilled that Watsons Hong Kong Mobile App and Omnichat have brought home 4 accolades, including:
Best Mobile and App - Silver
Best Use of Digital Solution - Silver
Best Idea CX/UX - Bronze
Best Idea Customer Acquisition - Bronze
Meanwhile, FORTRESS branding campaign in collaboration with Hong Kong's local band RubberBand has won the Best Use of Content - Bronze.
Well done, Watsons Hong Kong and FORTRESS!