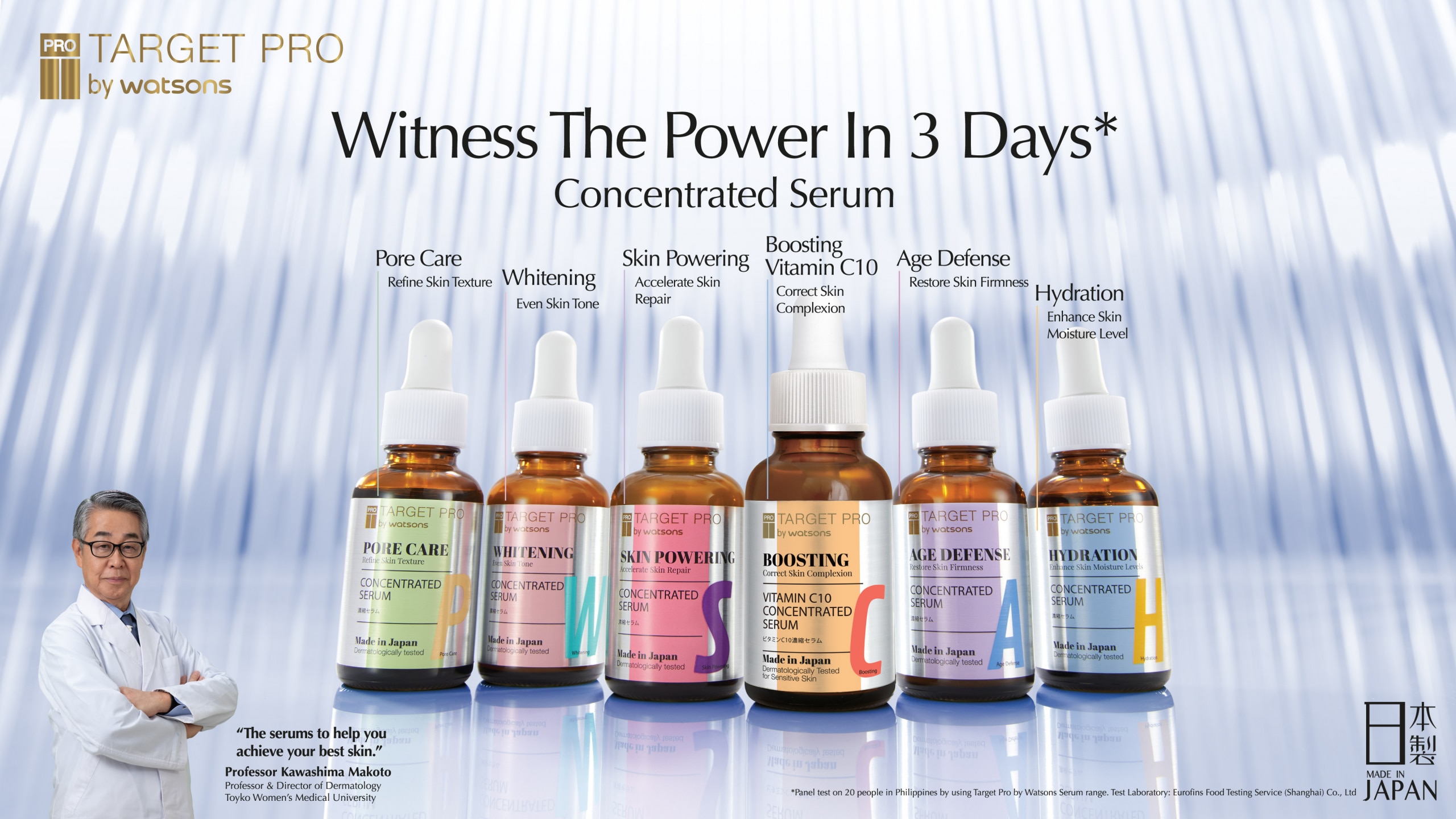 The Powerful New Skincare Product Launch
2022-11-29
Watsons is proud to launch new products of Target Pro by Watsons in Asia - the Whitening Range and Boosting Vitamin C10 Concentrated Serum. Powered by unique S7ABELIX™ formula to strengthen skin barrier potency, Target Pro by Watsons is a derma skincare brand developed by a team of experts and dermatologists in Japan.
The new Whitening Range is formulated with advanced clinically-tested active ingredients which help effectively brighten skin tone and diminish dullness. Consisted of 3 featured products including eye cream, freckle corrector and moisturiser, they work together to give a targeted solution to reveal the power of glowing skin.
Meanwhile, Boosting Vitamin C10 Concentrated Serum containing 10% Pure Vitamin C has also been launched to help correct skin tone and lighten dark spots and hyperpigmentation for a visibly brighter and firmer complexion. It is clinically proven to reduce skin wrinkle in 28 days. Target Pro by Watsons is now available at the physical and online stores of Watsons Hong Kong, Taiwan, Singapore, Malaysia, Thailand, the Philippines and Türkiye.