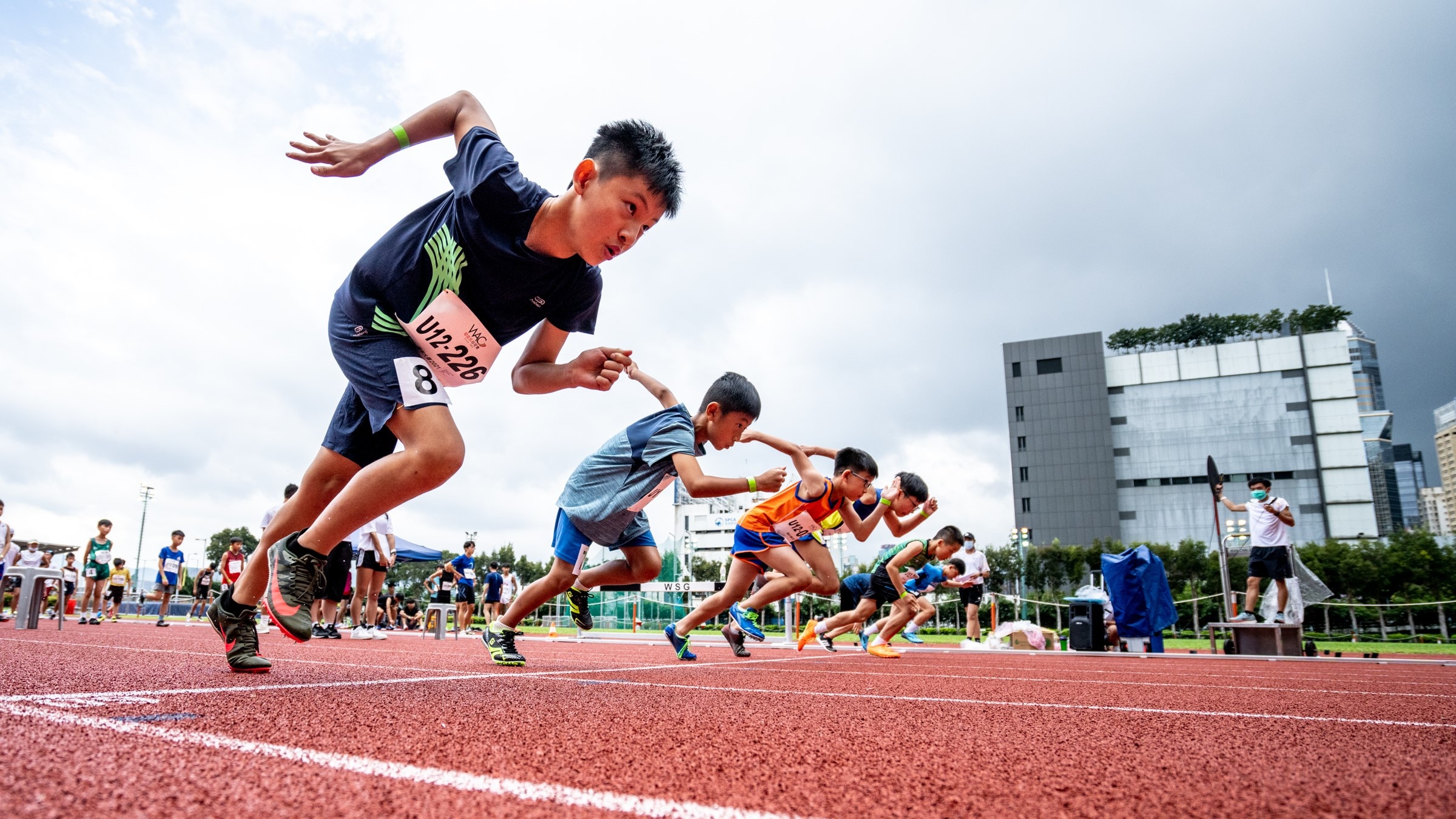 Watsons Athletic Club Held the First Large-scale Athletics Competition in Hong Kong Since the Pandemic
2021-10-04
The Watsons Athletic Club Annual Challenge 2021 was held from 1 to 3 October 2021 in the Wan Chai Sports Ground. This was the first large-scale athletics competition in Hong Kong since the pandemic, attracting over 2,800 participants across 33 events.
The Annual Challenge has been held since 2009, and is a signature event of Watsons Athletic Club (WAC) established by A.S. Watson Group. Sanctioned by Hong Kong Association of Athletics Affiliates, the race has been regarded as the athletic event for local youngsters with the highest performance marks. The Annual Challenge aims to promote the development of local youth participation in track and field sports by providing youngsters with a high-quality competition platform, so that they can realise their potential and show their competence.
This year, WAC invited Jessica Ching, Hong Kong Race-walking representative in the Tokyo Olympics, to attend the Annual Challenge. Jessica has been a member of WAC since 2014. This was her first public appearance since returning from the Tokyo Olympics, joining the day as guest presenter for the 'Best Athlete Award", and offer her words of encouragement to winners, commending their efforts in pursuing sport excellence.
Malina Ngai, CEO of A.S. Watson Group (Asia & Europe) said, "The Olympic Games and the National Games have brought Hong Kong into a state of sporting frenzy. We are glad to witness Jessica, also a Watsons Athletic Club member, to represent Hong Kong for Race-walking in the Tokyo Olympics. On top of that, she inspires the Club's younger generation of athletes with her participation as the guest presenter at our Annual Challenge. Outstanding athletes more often begin to shine since their youth, and seeing athletes like Jessica assures us that Watsons Athletic Club is on the right track in supporting the new generation of athletes and our Annual Challenge is a superb platform for them to gain experience. I was once a member of the Hong Kong Athletics Team, and it is therefore my aspiration to see Watsons Athletic Club helping to nurture more outstanding athletes, who go on to represent Hong Kong with pride."