Create a Better World with Watsons Sustainable Choices
2021-08-06
AS Watson Group sees sustainability as a top priority – not just because it's the right thing to do, but also because it's the only way to ensure a sustainable future for our business and all our stakeholders. That's why our flagship health and beauty brand, Watsons, is now strengthening its commitment to fighting climate change. Sustainable Choices products at Watsons make it easy for customers to Do Good with us and we aim to offset over 2,000 tons of Carbon Dioxide (CO2) emissions.
Since 2018, we've invested HKD750 million in sustainability-related initiatives. Now, this initiative takes our commitment to sustainability to a new level through involving our customers to Do Good for the planet."


Dominic Lai, Group Managing Director, AS Watson Group
The Clock is Ticking
The urgency that we need to act on climate change is intense, and growing numbers of our customers see this and are aware of the role brands and consumers play in sustainability. 
In addition to taking great care of their skin, hair and body, they increasingly want to make purchase decisions that help take care of the Earth. This is especially the case for younger customers, who take sustainability issues seriously. 
Deloitte's Sustainability & Consumer Behaviour Report 2021 reports that 32% of consumers are highly motivated to adopt a more sustainable lifestyle, and 61% say they have already cut back on the plastic they use. 
Meanwhile, Accenture research further indicates that the pandemic has given many people a chance to rethink their priorities. In April 2020, 45% of shoppers said they were making more sustainable choices, and that figure soared to 66% just eight months later.
What are Sustainable Choices?
Watsons has launched Sustainable Choices to help make it easier for environmentally aware customers to lead a more sustainable lifestyle and find the products they want.
We hope that by making it much easier for customers to choose wisely, more people will be motivated to do the right thing, for themselves and for everyone else on the planet.
These products will be easy to identify at Watsons stores, and the Sustainable Choices section in the Watsons online store enables customers to quickly find all of the most sustainable products available at Watsons.
We have already seen higher conversion rate in our Sustainable Choices on eStore, which provides good reason to be optimistic about the likely success of the segment within the Group's ecosystem of Offline plus Online (O+O) retail.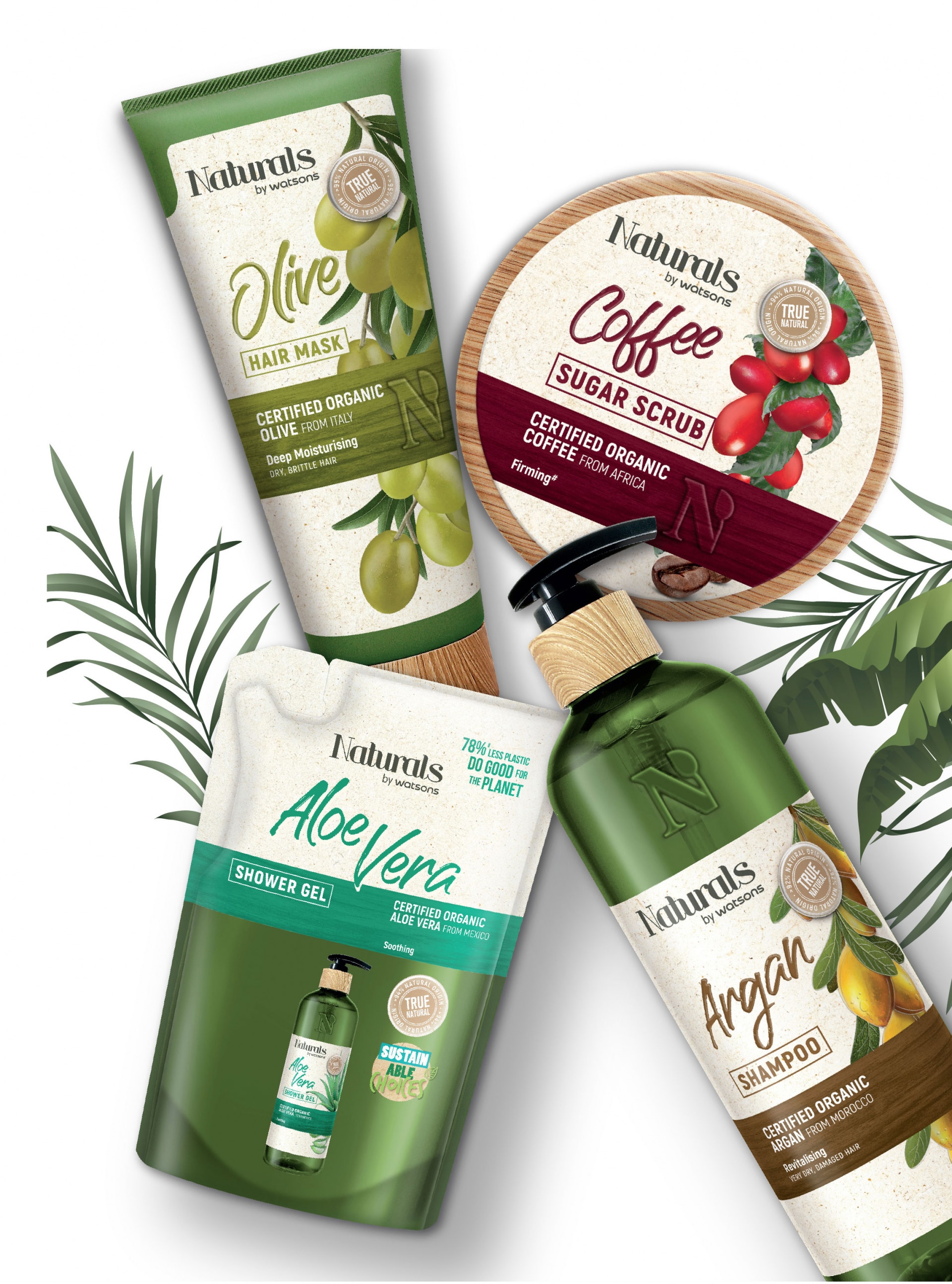 The Four Pillars are:
Clean Beauty - A Clean Beauty brand recognised by Watsons will use ingredients you can trust to protect you, with additional environmental benefits and supporting the local community
Refill - Offer refill packs or in-store refill stations to enable customers to keep using the original container
Better Ingredient - Choosing sustainable options in paper or palm oil from responsibly managed plantations and reduced plastic content in non-formulated products
Better packaging - By reducing plastic, choosing better plastic (i.e. recycled plastic) or choosing a paper that's sustainably sourced
Let's Fight Climate Change
To further encourage customers to opt for Sustainable Choices products, Watsons has committed to contributing a portion of profits to CO2-offset projects. This means that every sale will directly help compensate for greenhouse gas emissions, and contribute to improving the lives and futures of people around the world.
Watsons is working with ClimatePartner, a climate protection organisation, in support of its Forest Protection and Clean Ocean initiatives.
Forests and oceans are vital carbon reservoirs as well as habitats for many species. They also provide a livelihood for countless people, directly and indirectly. Our oceans store around a quarter of CO2 from the atmosphere and absorb up to 93% of heat caused by the greenhouse effect. Cleaner forests and oceans preserve biodiversity and can help alleviate the impact of climate change.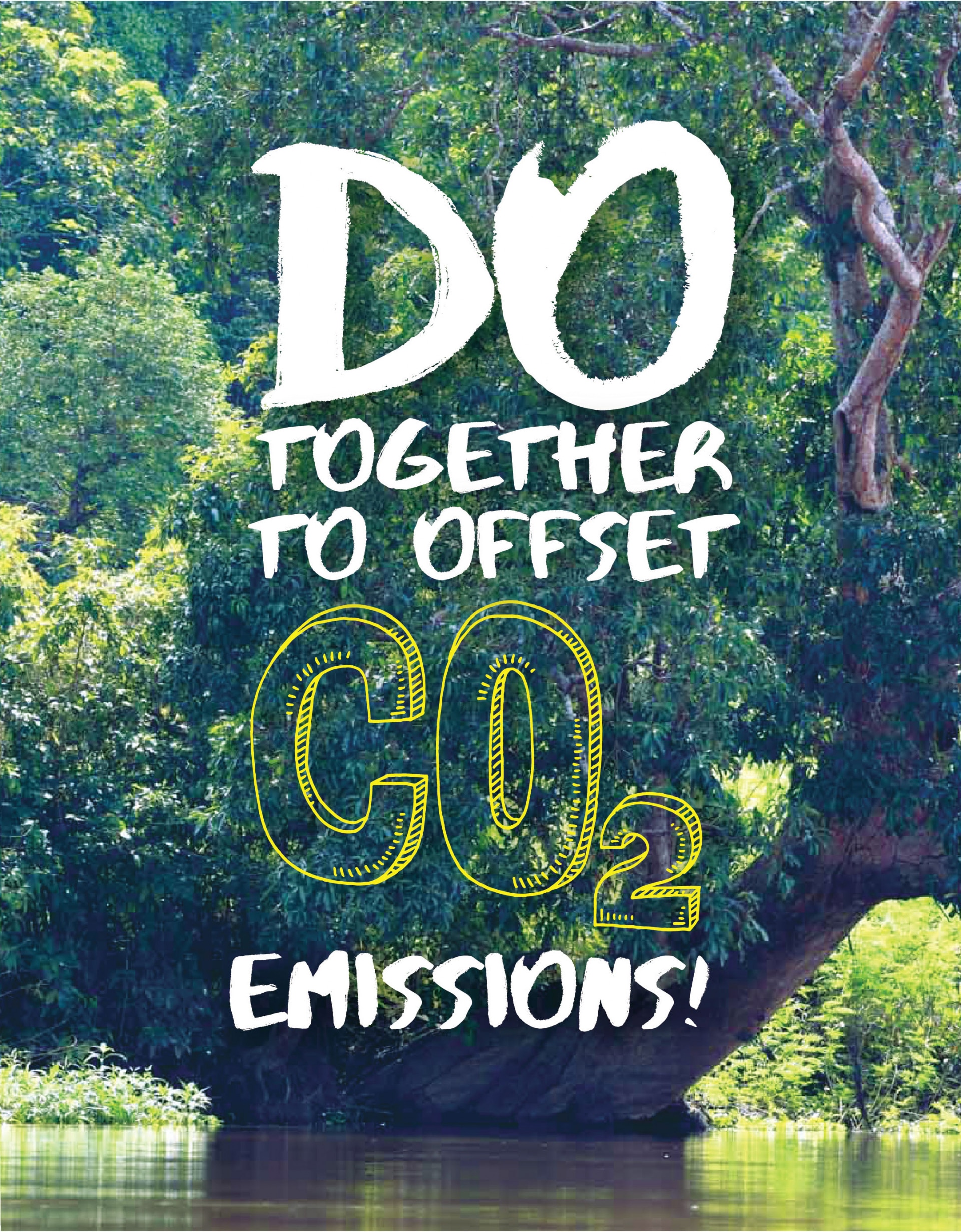 Collective Mission with Customers
We understand that our responsibilities go beyond the health and beauty products we provide. As one of the leading health & beauty retail brands in Asia, Watsons has earned consumers' trust and love and is committed to using its influence to inspire behavioural change that leads to a more sustainable world.
Sustainability education is also important in driving lifestyle change for customers. Watsons runs the Good Academy on its social channels every Monday. This is a push to raise environmental awareness and inspire people to lead a more sustainable lifestyle. By providing the most up-to-date content about climate change and sustainability, Watsons is delivering its social purpose - Look Good. Do Good. Feel Great.
The spirit of Doing Good has been deeply rooted in our DNA for over 180 years, and lives on today in our commitment to the planet that sustains us all.


Dominic Lai, Group Managing Director, AS Watson Group