Opportunities in a Crisis: How A.S. Watson Thrives in Retail's New Normal
2020-07-03
The past few months have been unprecedentedly challenging for us all We have had to adapt to a whole raft of changes in the way we work. In this interview, our Group Managing Director Dominic Lai reflects on the work that has been done by A.S. Watson Group, and how we've turned the crisis into opportunities.
What have been the biggest impacts of the COVID-19 pandemic on A.S. Watson?
Every sector has been inevitably impacted by the pandemic; lockdowns in many countries have been especially tough for retailers. I must say, I've found these past few months extremely challenging, and working around the clock to deal with fast-changing situations. Every second counts furing a crisis, and sometimes that's meant making unusualy and important decision in as little as an hour – and having to stay calm when much of the worl is in panic. But I haven't been along. All of our A.S. Watson Group leaders have faced these stresses and we've been working to get this through together.
What's also helped us withstand the headwinds of the pandemic is the business and geographical diversity of A.S. Watson, which has made us one of the most resilient retailers in the world.
Now, lockdown restrictions are being lifted across Asia and much of the region is to return to a semblance of normality. In Europe, restrictions are beginning to be the footfall is rising, it shows our customers really want to get back to retail stores – to see the friendly faces they know and trust — and to have that human connection again. I believe we're on track for growth in the second half of this year.
The business and geographical diversity of A.S. Watson has made us one of the most resilient retailers in the world.

Dominic Lai
Group Managing Director
A.S. Watson Group
How has A.S. Watson responded to the challenge?
Throughout everything we do, our mission is clear - protect our colleagues, especially those on the front line, stay connected with customers, and support our communities.
Protect Our people
We've invested in technology to allow staff to work remotely where appropriate, and have quickly developed new ways of working. For instance, we divided office staff into two teams who alternated their time in the office.
Protective items such as face masks and shields are provided to our frontline staff, but we see that providing clear, honest and regular communication with our colleagues is just as important. It's an unsettling time for everyone, and personal connections have been more crucial than ever. Our e-platforms for internal communications enable us to reach out to about 140,000 colleagues globally and keep them updated every day. Care for our colleagues raises morale and enables us to come together for a common purpose and feel part of something important.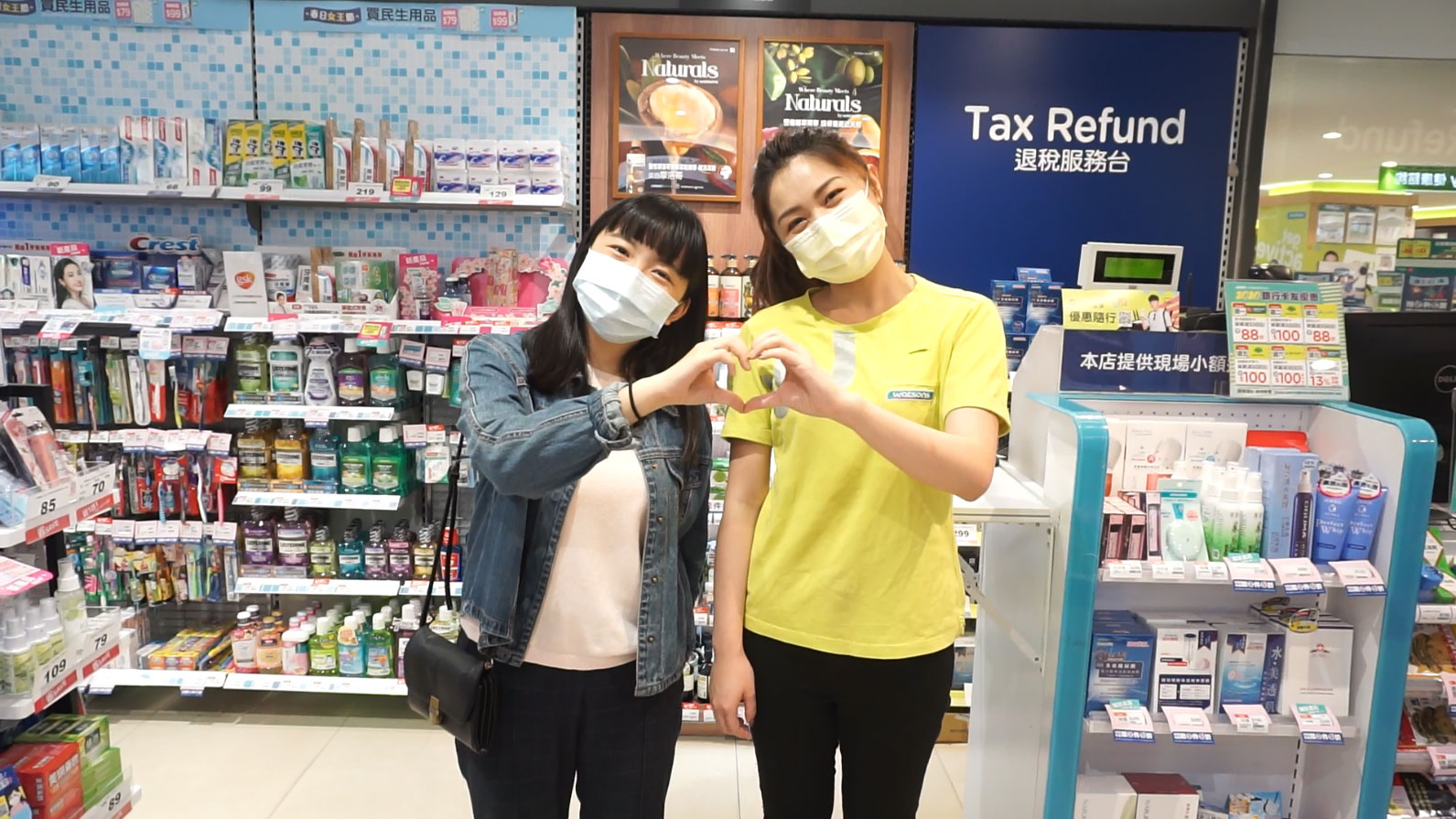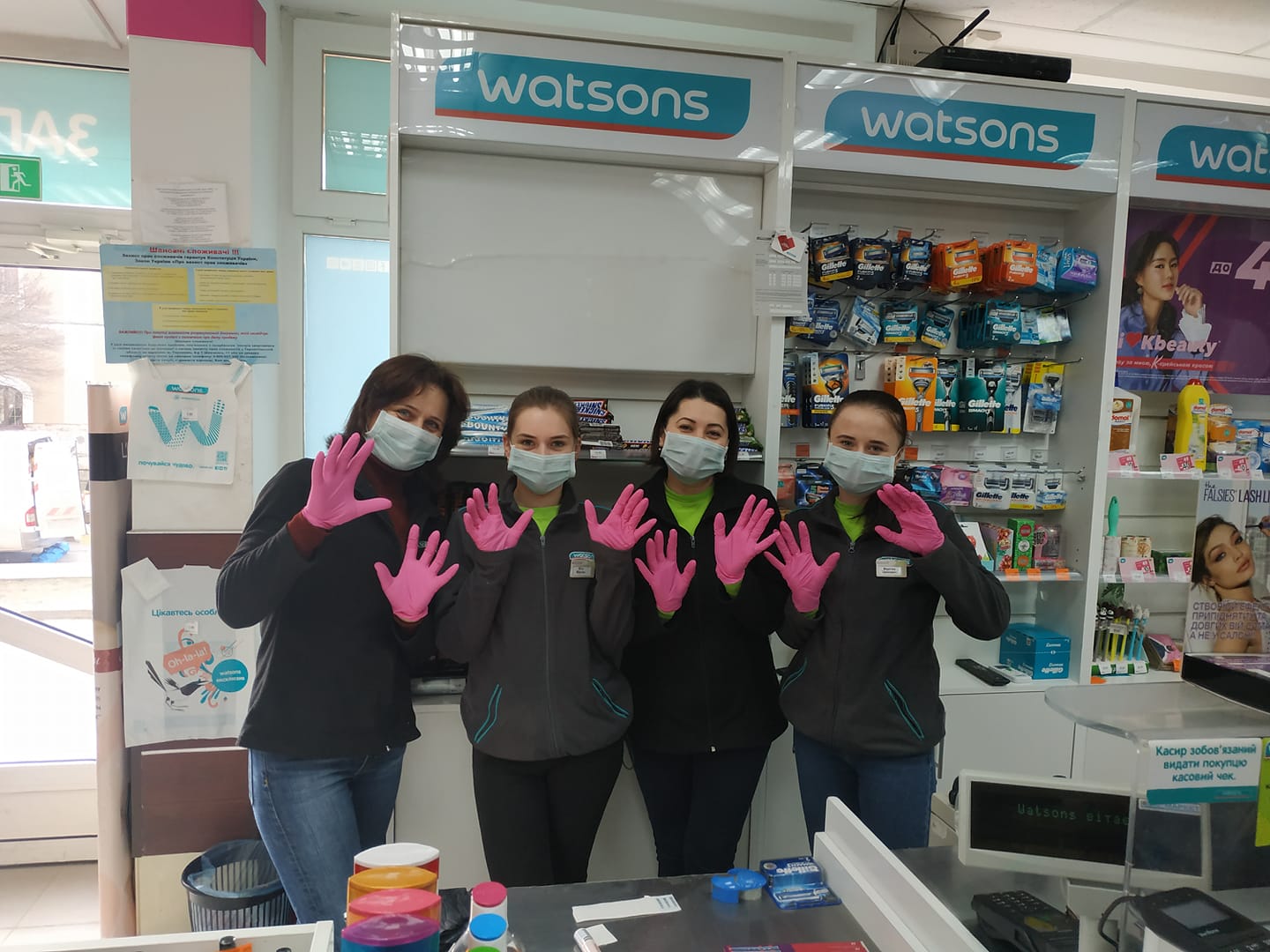 Stay Connected with Our Customers
Customers' needs and shopping habits changed overnight. We've seen a sudden surge in online shopping and have quickly adapted our eStores to be able to handle the exponential growth in traffic by introducing the cloud technology. At Superdrug, for example, the technology allowed us to handle 50% more online orders every day. Some of our businesses were able to handle three times the usual maximum.
In Hong Kong, we developed an online reservation system for face masks in just one week, to prevent people forming crowds outside stores or queuing in cold weather. At its peak, there were about 1.5 million people in our virtual queue — or one in every five Hong Kong residents. We even managed to transform part of our Watsons Water factory in Hong Kong into a dust-free clean room where we began production of Own Brand face masks to help meet the demand.
It is our belief that if we put customers first, business will take care of itself. This is proven true in the pandemic as customers feel closer to our retail brands. According to a recent report by YouGov, Watsons Hong Kong's Recommend Score has risen from 9.9 to 16.9 and its Buzz Score has tripled the original score (8.6 to 25.4). This proves that if a brand handles a crisis well, customers will reward them.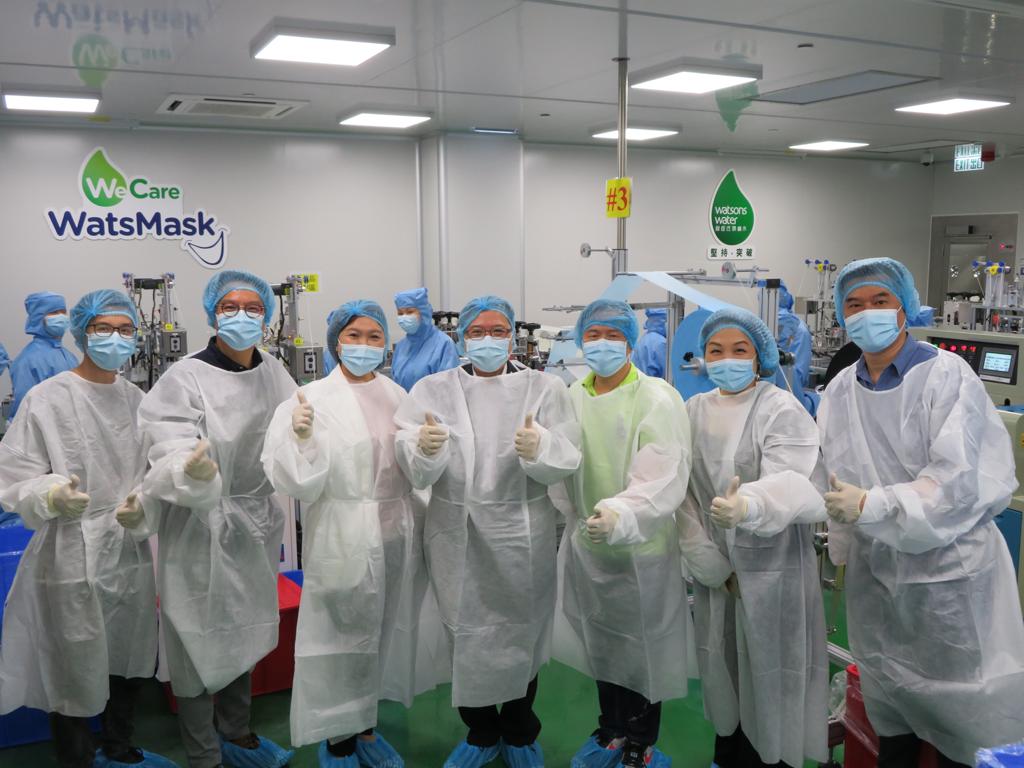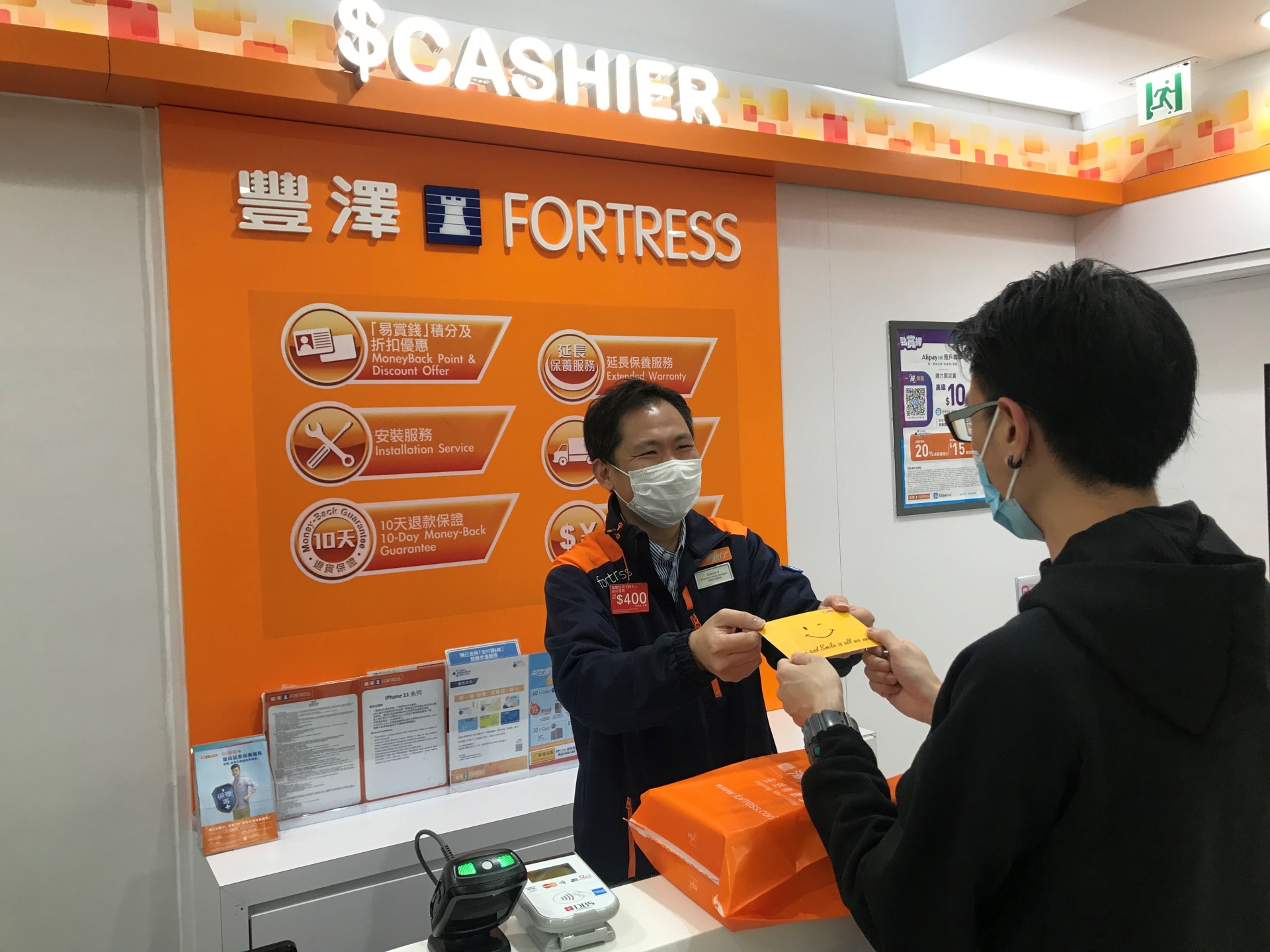 Support the Community
Helping people in the communities is not just the right thing for a business like us to do, it also helps deepen our relationships with customers. When people reflect on this difficult time, they will remember the businesses that 'did the right thing', for them and those around them.
I can't list all the amazing acts of kindness, but there are a few initiatives I'd like to highlight that show how we've helped those most in need. In Hong Kong, A.S. Watson Group donated 150,000 masks to elderly people, and a further 300,000 to help school students prepare to go back to school while Watsons China donated RMB 2 million worth of protective equipment to the medics in Wuhan.
And, in the UK, The Perfume Shop donated personal care products to hospital, while Superdrug donated goods to National Health Service frontline workers, the hospital and beauty banks. Superdrug also deployed its full-time nurse to the NHS hospital and blood transfusion service.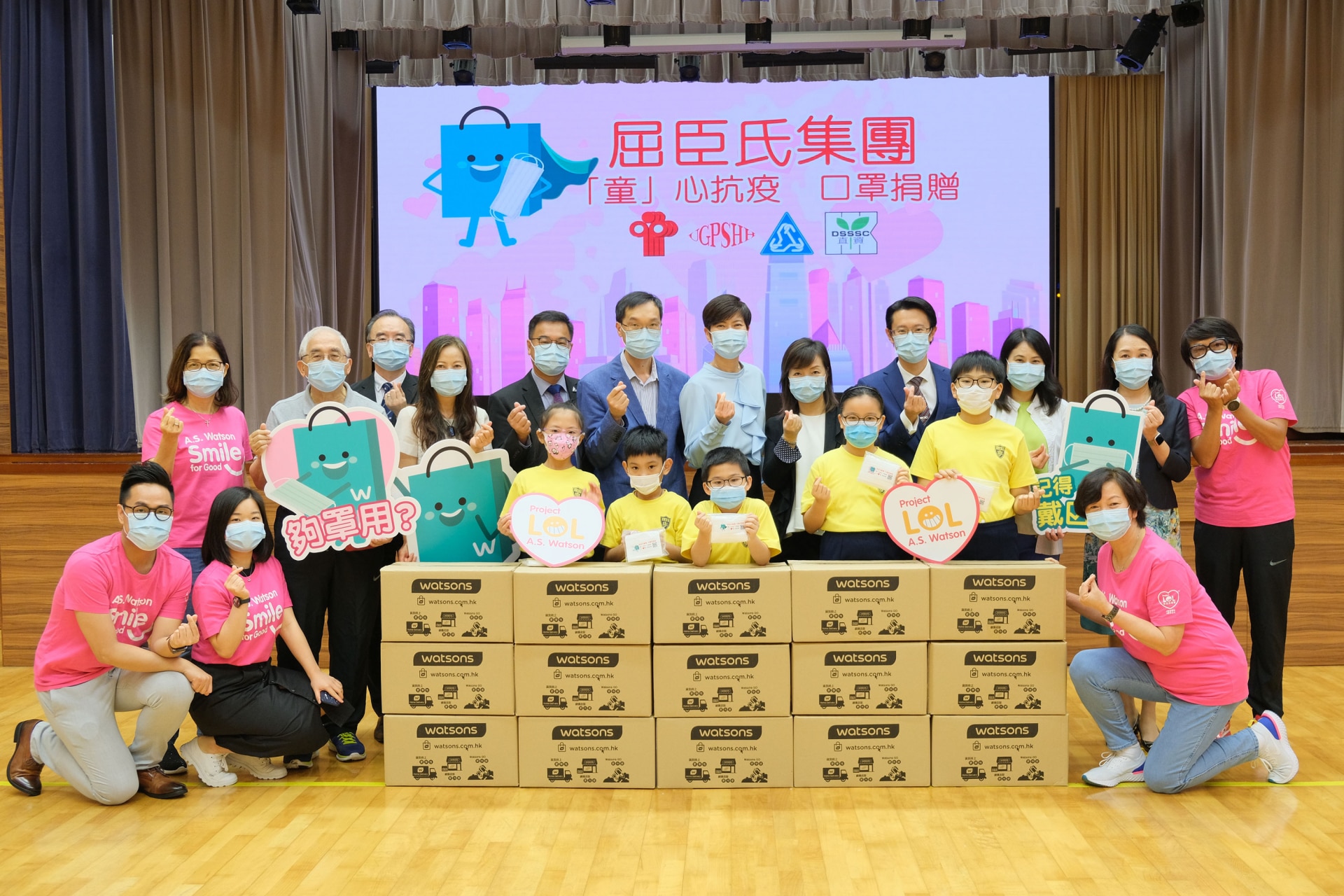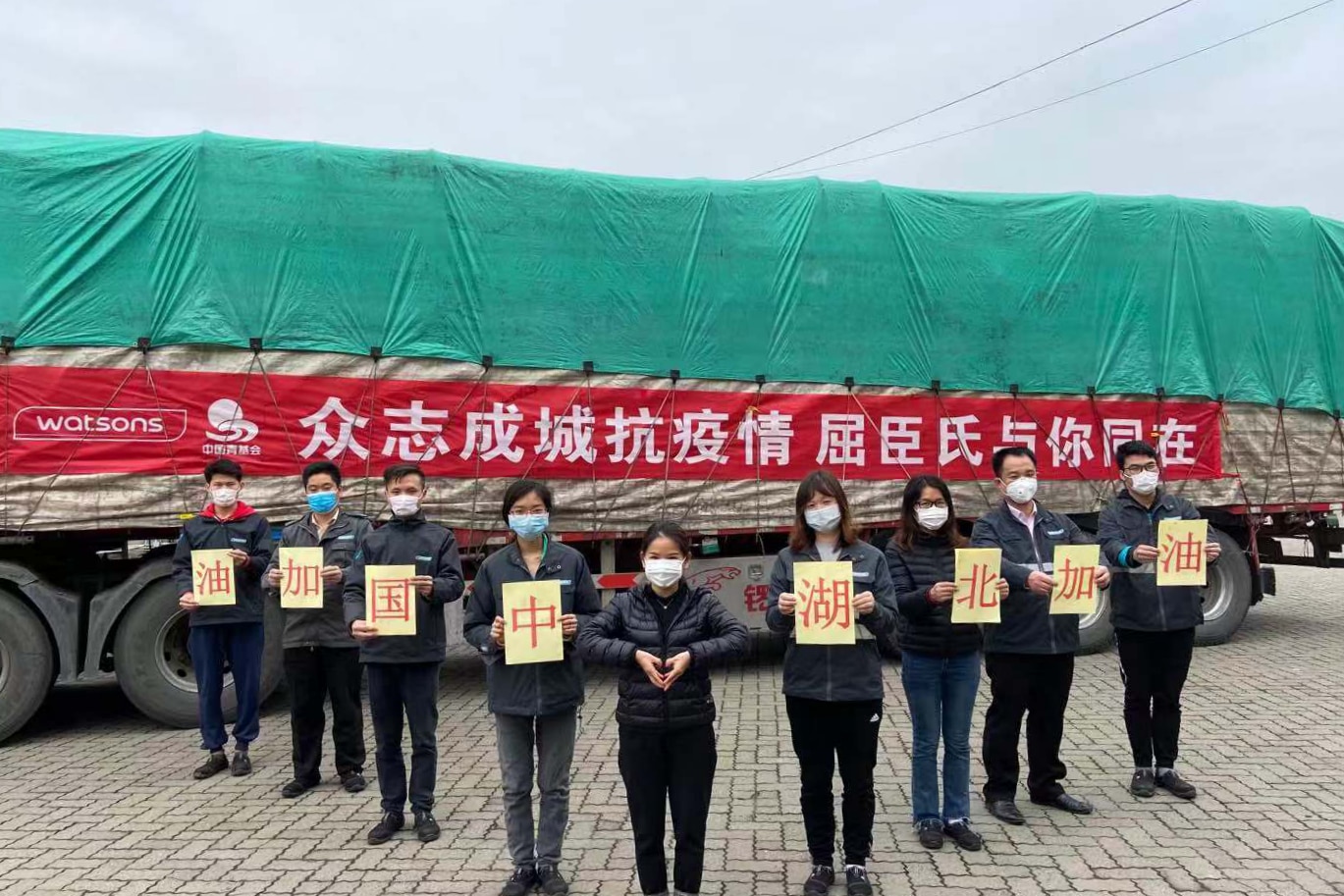 What are some of the innovative ways the Group has responded the challenge of retailing during a lockdown?
We've launched some really useful services that help people overcome the challenges they've faced due to lockdown restrictions. Marionnaud France has been able to provide two-hour express delivery service and customers can order via WhatsApp. WhatsApp ordering has also been launched in Watsons Indonesia, and Superdrug has launched a 'store to door' service, providing same-day delivery.
Watsons China was already offering one-hour delivery and 30-minute click-and-collect. During lockdown, over 22,000 Watsons China's beauty advisors were able to help customers via WeChat Work platform, offering personalised advice and instant ordering. We've also upgraded our virtual makeup app in Watsons Hong Kong, Taiwan, Singapore, Thailand, Malaysia and Indonesia so it would work when people are wearing face masks.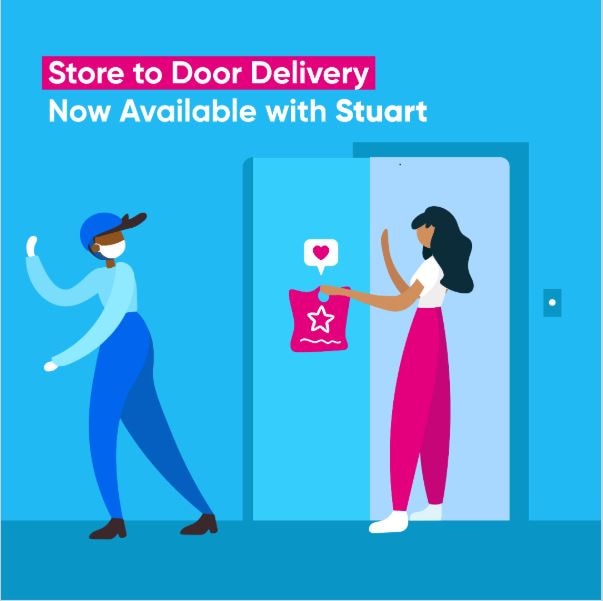 What are the keys to turning challenges into opportunities?
In the eye of a storm, it's essential to have a clear focus on what the customer wants and needs - and to be agile enough to deliver it. Our mission to put a smile on customers' faces has been even more important, so we've stayed close to our customers and worked extremely hard to adapt to their needs quickly.
As well as being customer-focused, it's vital to be proactive and anticipate change in customer behaviour, market conditions and people's values. We closed our first store in Asia in January, when in Europe the threat of COVID-19 still seemed very distant. When the virus then swept across Europe, much faster than we had experienced in Asia, we were able to act quickly.
The teamwork, agility and resilience we've shown in working through the crisis are keys to capture opportunities ahead of our competitors.
What do you think will be changes on customer behaviour?
In the short term, customers will continue to be focused on health, personal care and hygiene products. Demand for cosmetics, perfume and other beauty products has naturally been dampened by the fact most people haven't been able to socialise, so we expect that to rebound, while basic skincare routines seem to have been maintained.
The pandemic led more customers to try shopping online in new categories. Many people have become more comfortable with eCommerce as a result and are likely to stick with online shopping in future, giving eCommerce a boost in the long term. But the crisis has also underlined the customer's desire for human contact in physical stores, and human connections will play a crucial part in the sector's recovery.
In fact, we conducted a global survey in over 20 markets in Asia and Europe, asking 20,000 customers about their shopping intentions post-COVlD. Almost everyone said they would go back to physical stores for their shopping needs, and this was especially the case for Gen Z. One third of people said they would shop more often, and 800/o of people said they would continue to shop online.
What's essential is that we need to understand how customers' lives and needs have been affected by COVID-1 In our global survey, over 70% of customers said their income had been affected by the pandemic, which means all businesses need to rethink their strategies and approaches.
What are A.S. Watson's plans for the 'new normal'?
We are mapping out scenario-based action plans and are determined to take a proactive approach to changes in the retail sector. Uncertainty will continue in every economy in the early recovery phase, but we believe that companies that adapt faster to the initial upswing and the new environment will be best placed to meet consumers' needs and thrive.
What customers value will shift and we have to determine the best way to serve the needs of customers in the new and changed world. We've asked all of our operations to re-imagine their business in the 'new normal', using data analytics and insights to understand the new demand, customer expectations and shopping patterns.
Offering a seamless customer experience both Online and Offline (O+O) has been a core strategy for A.S. Watson, and we will continue to invest in both platforms to optimise the shopping experience for our customers.
As people come back to our stores and look to shop with the staff they know, this is a great time to build and cement lasting relationships with our customers. Whether they are buying products or browsing for engaging and inspirational content, we can show them that we understand, we care, and we have values in common
Every crisis presents opportunities. A.S. Watson has certainly found opportunities that makes us stronger as a retailer and an organisation. I'm sure we will continue to adapt new skills, develop new ways of working and further enhance our commitment to "Put a Smile on our Customers' Faces". Much has changed, but A.S. Watson's core purpose has not.
Watch the Because of Love Music Video: