The Perfume Shop Celebrates 30 Years of Passion
2022-02-23
There's the scent of something special in the air, and it's not just the gorgeous aromas emanating from The Perfume Shop. It's the season of celebration at The Perfume Shop, as it marks 30 fantastic years, sharing a passion for perfume, people and the planet. The Perfume Shop is celebrating three decades of sensational spritzing with special offers, events for customers, and a new range of sustainability commitments.
This milestone birthday at The Perfume Shop is cause for huge celebration. Our teams have been providing unparalleled and seamless O+O shopping experiences to customers for 30 years, with talent, passion and spark that's only available at The Perfume Shop. Here's to the next 30 years!


Gill Smith, Managing Director, The Perfume Shop
All Starts with Passion
The Perfume Shop's first stores opened in 1992 in the U.K. cities of Birmingham, Belfast and Milton Keynes, with a clear and passionate mission: to delight customers with an unmatched range of luxury fragrances at affordable prices, supported by expert knowledge and top-class service. The brand became part of A.S. Watson Group in 2005 and the business has expanded quickly offline and online ever since.
There are now over 200 physical and online stores across the U.K. and Ireland, selling all major designer fragrance brands, classic and celebrity perfumes, aftershaves and body products. Everything from Armani to Zadig & Voltaire.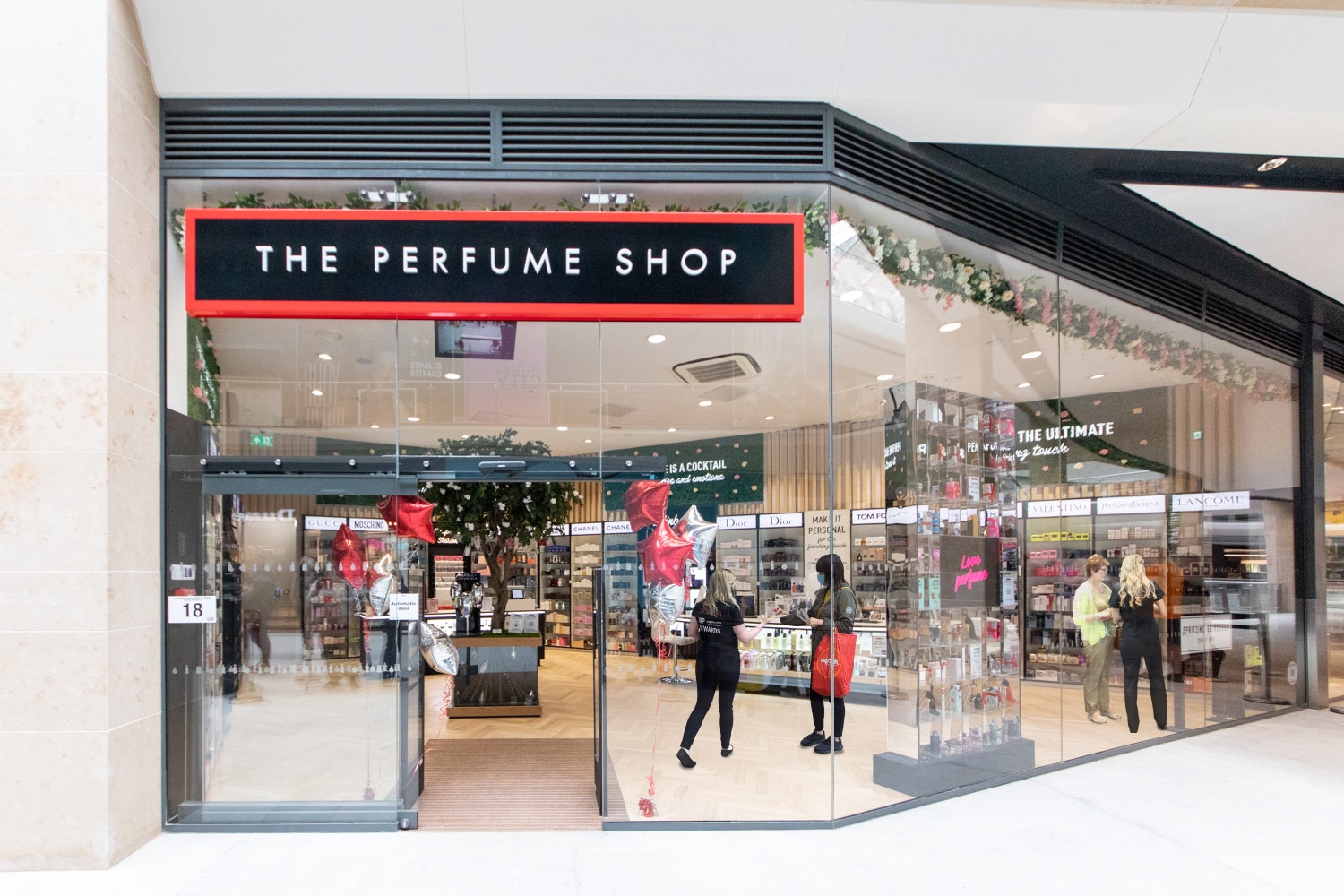 The Perfume Shop is loved by its customers, since 2017 it has won industry awards, showing its consistency and ability to keep up and evolve in a changing retail landscape. It won Retailer of the Year and Online Retailer of the Year at the Fragrance Foundation Awards, and was awarded Platinum Trusted Service Award 2021 from Feefo.
Serving Customers with O+O Services
O+O (Offline plus Online) model is at the heart of The Perfume Shop's business. The team is laser-focused on offering integrated and seamless O+O shopping experiences, giving customers the opportunity to shop anytime, anywhere.
The Perfume Shop has pioneered "Go-In-Store" virtual consultation service, allowing online customers to join in-store advisors for a consultation via chat and video link. An online fragrance finder is available, helping customers find the perfect scent without a single real-life spritz. To make every customer feel special, a range of personalised services are offered offline and online, from bottle engraving, adding a personal video message to the gift, to gift-wrapping using a personalised luxury ribbon. Customers can place order whenever and wherever they want and choose their preferred delivery service or even a 30-minute click-and-collect service.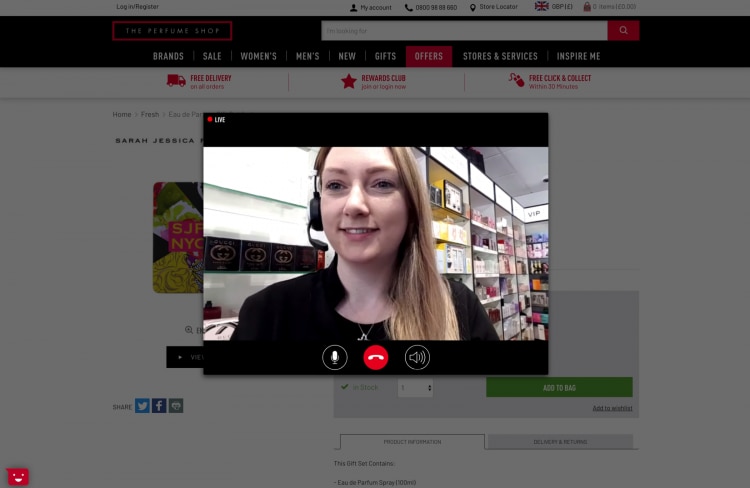 Powered by Passionate People
Thanks to a team of over 1,800 people who are passionate about perfume and providing an amazing customer experience, The Perfume Shop is able to offer its own distinctive style of friendly, down-to-earth service. They are the reason why The Perfume Shop is the first-choice perfume destination for UK and Irish shoppers.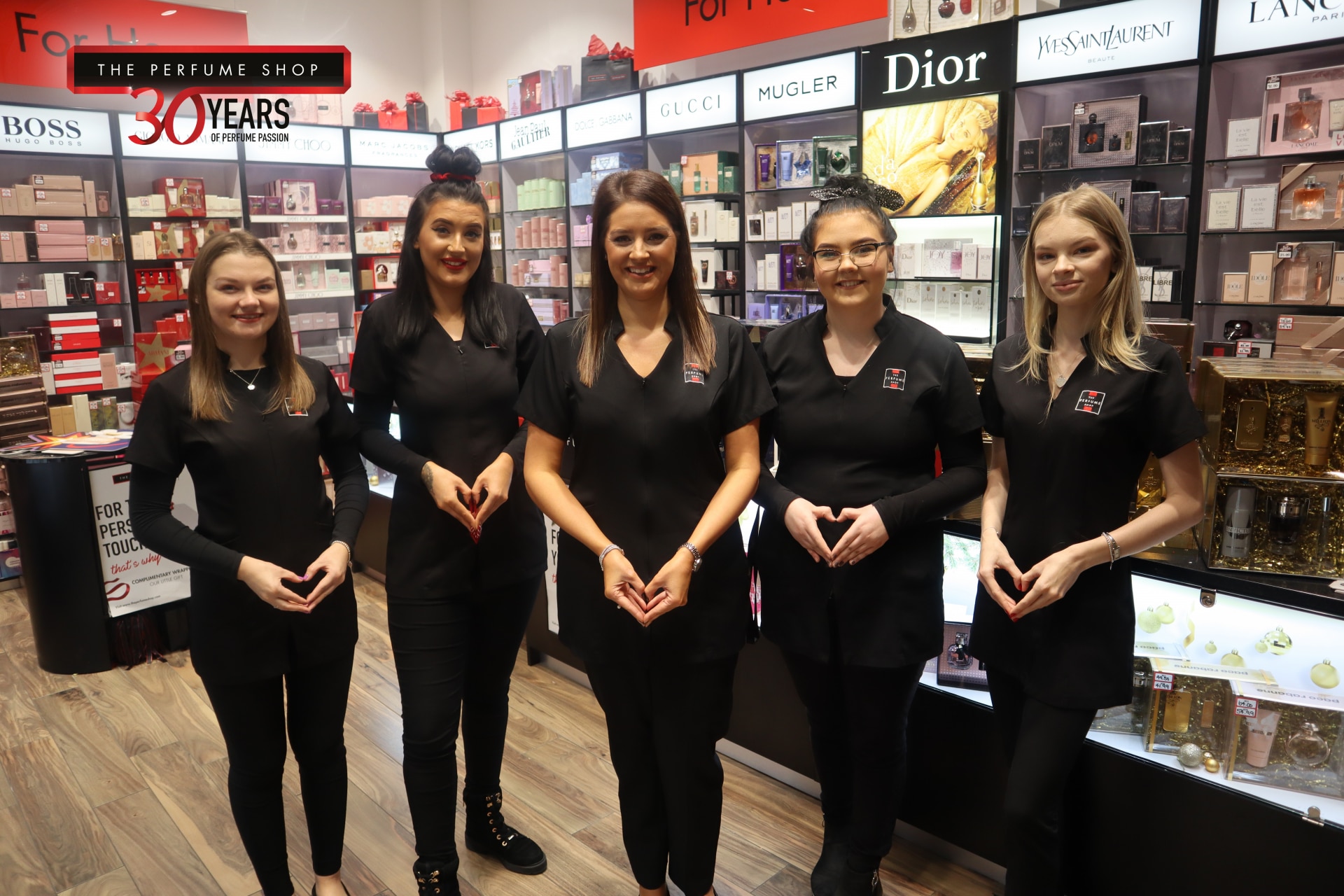 The Perfume Shop is home to the most knowledgeable team of sales advisors in the UK perfume industry, proudly boasting the largest number of industry-recognised CFSS (Certified Fragrance Sales Specialist) graduates in the country. It also operates an in-house learning programme, most recently with its DISCOVER online learning platform which underlines the brand's dedication to fragrance expertise and gives customers the reassurance they're looking for – in 2021 over 100,000 modules were completed!
Doing Good for a Better World
The passion that The Perfume Shop has for perfume is matched by its desire to do good for customers, community and the planet.
Passion for Our Customers
Customers are at the heart of everything The Perfume Shop does, and every year the Love Perfume Awards give them chance to vote for their favourite perfume.
During the pandemic, The Perfume Shop launched a "We Care" range of online content to give customers reason to smile. This included cocktail-making classes, Wellness Wednesdays and even a "fest-stay-val". We Care reached over 1.2 million people in just 4 weeks, and brought to life its social purpose: #FeelGoodWhenYouSmellGood.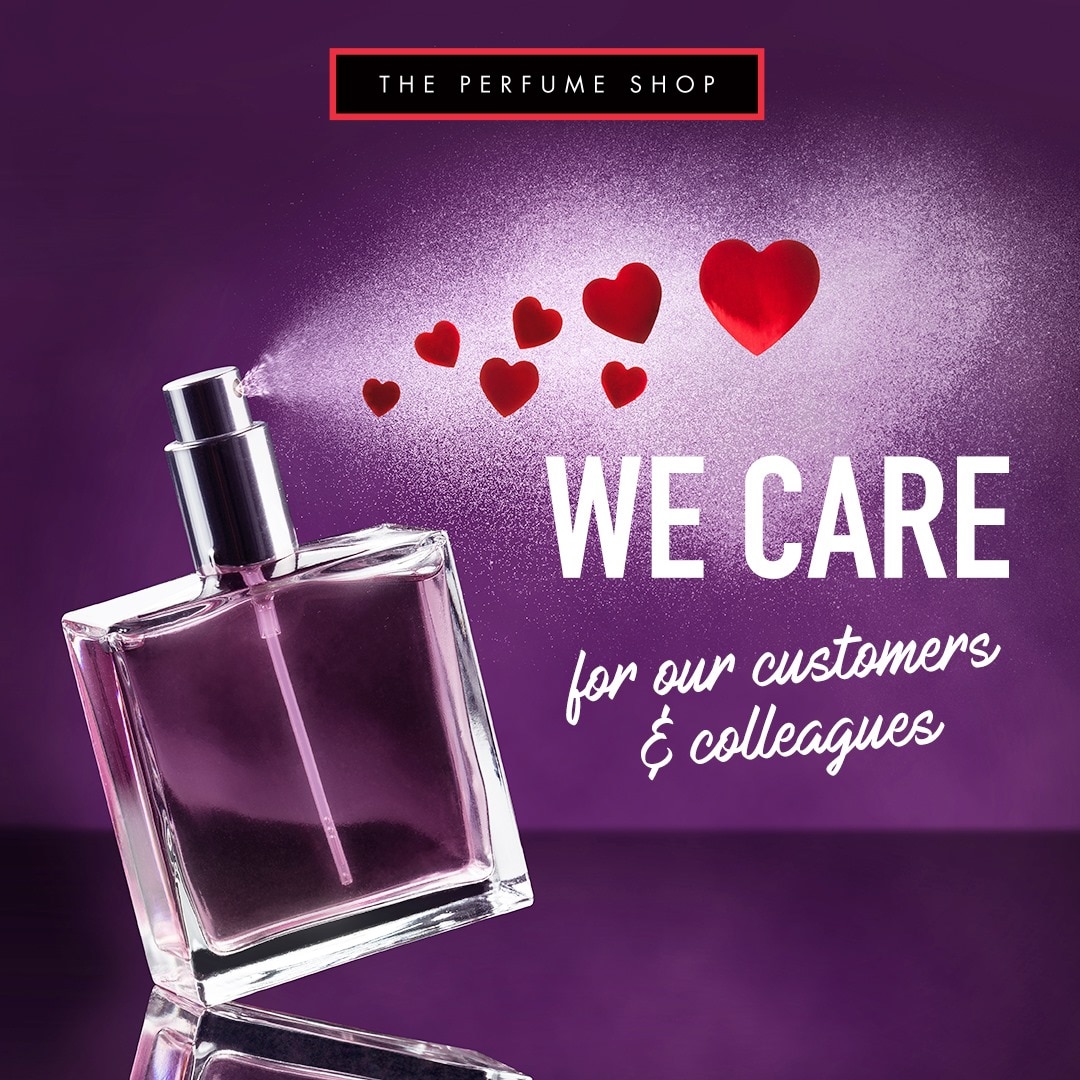 Care for Our Community
The Perfume Shop is a committed member of the wider community and aims to raise £1 million for its charity partners by 2026. It has already raised over £780,000 for Alzheimer's Research UK, which helps people suffering from dementia.
Its colleagues are encouraged to volunteer and take part in fundraising challenges for great causes. During the pandemic, 26 team members walked 26 miles in 10 days to raise money for the National Health Service. It also made donations of hand creams and hand washes to the London Nightingale Hospital.
Love for Our Planet
The Perfume Shop has launched a huge number of environmental initiatives, which includes a Vegan, Cruelty Free and Recyclable Perfume Range, and a recycling scheme allowing customers to bring back their empties. The Perfume Shop will plant a tree for every perfume bottle returned through their recycling scheme.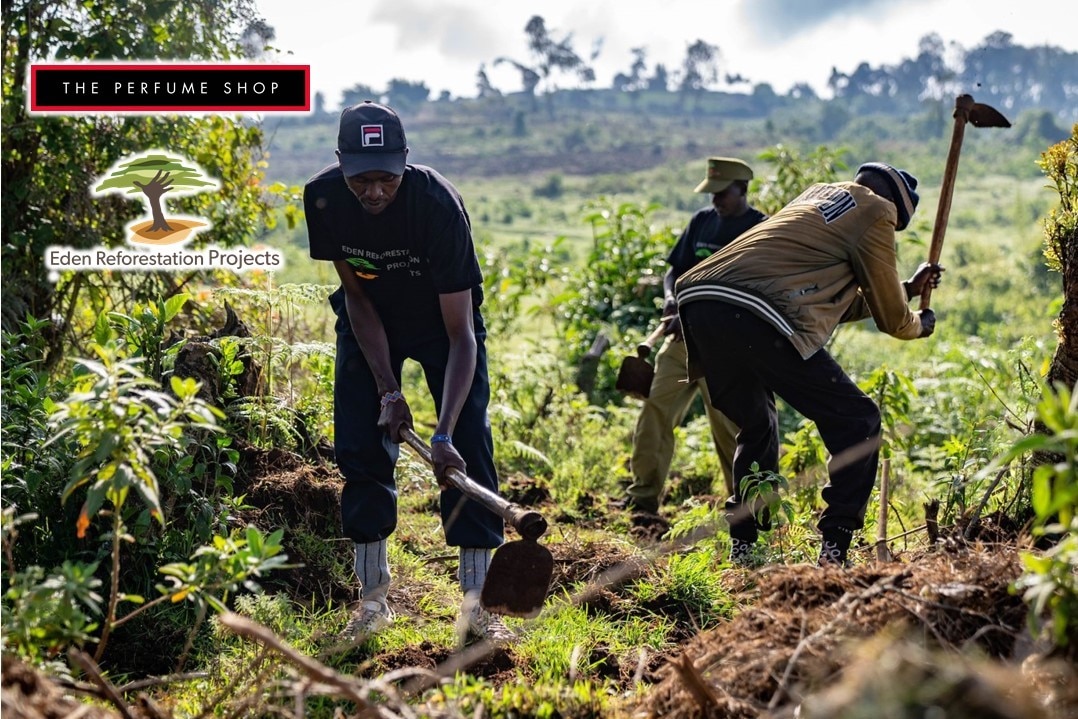 TPS stores are 100% zero-carbon. All energy used in stores is from renewable sources, and all lighting is LED. 83% of waste is recycled, and packaging for online deliveries is 100% recyclable and made from 80% post-consumer waste.
The Perfume Shop no longer offers plastic Rewards Club cards; instead, customers are encouraged to use their digital membership card in the TPS mobile app.
Moving Towards New 2030 Sustainability Goals
To mark 30 years in business, The Perfume Shop has announced its new sustainability pledges that look ahead to 2030. It is proud to say that by 2030 it will: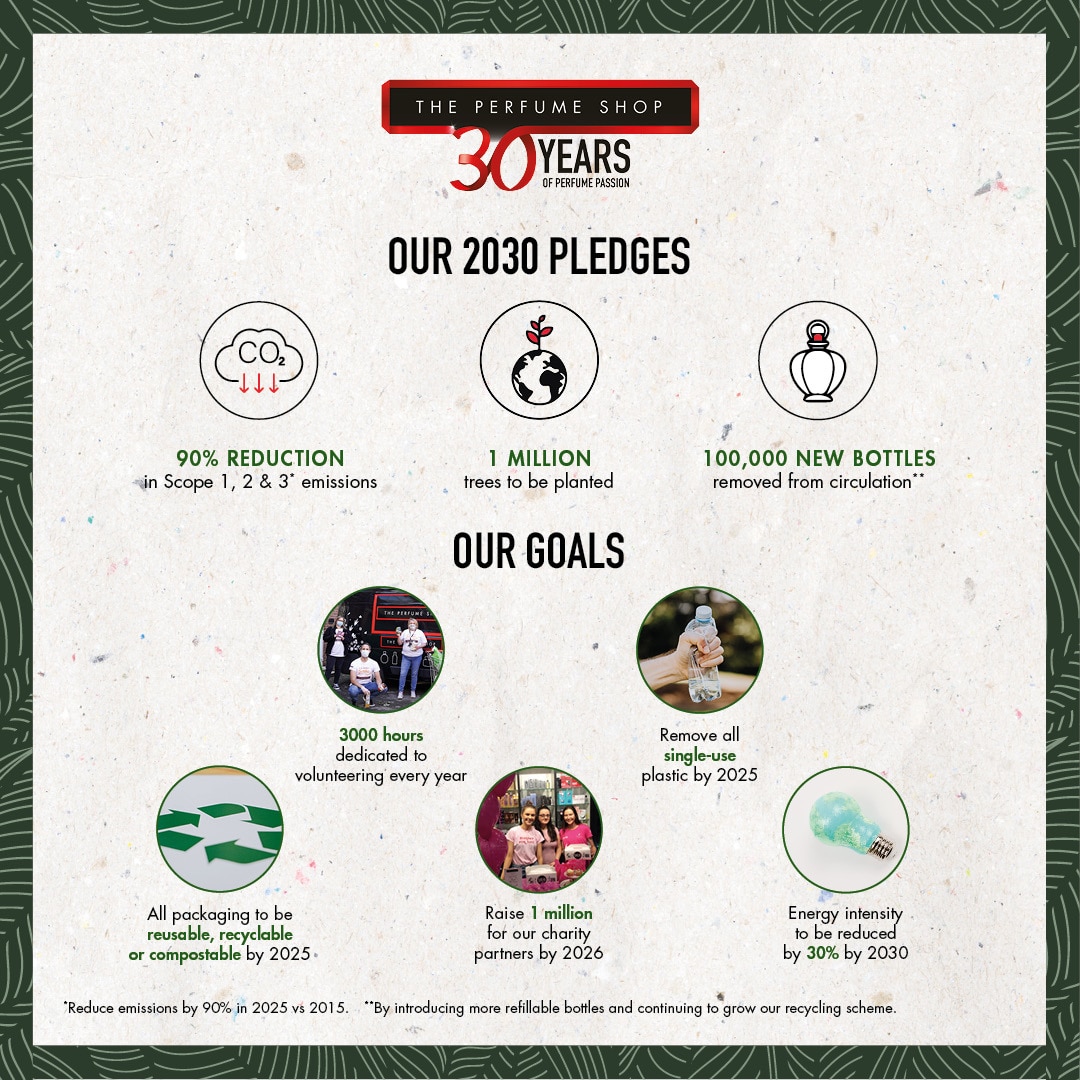 We're committed to doing everything we can to look after our people, our customers, our planet and our communities. We're also thrilled that our work with Eden Reforestation Projects is already creating vital work for communities in need as well as focusing on our charity efforts closer to home and we are excited to continue on this journey with our customers over the next few years.


Michelle Fellows, People and Development Director, The Perfume Shop